It is with a big smile that I am announcing that WeWorked is now integrated with the very popular QuickBooks Online.  We received hundreds of requests to integrate our timesheet system with QuickBooks.  Like always, we heard you and took action.  Most people didn't specify what type of integration they were looking for, so we did some research and determined that the immediate need for the majority was to allow invoices created in WeWorked to be copied to QuickBooks.  The QuickBooks API has some limitations, so for now the integration is only for US QuickBooks accounts.
How to connect to QuickBooks
Administrators will click on Settings then Integrations.  Click the Connect with QuickBooks button then enter your QuickBooks login information.

WeWorked never sees or stores your password or username.  Click Authorize to connect WeWorked and QuickBooks.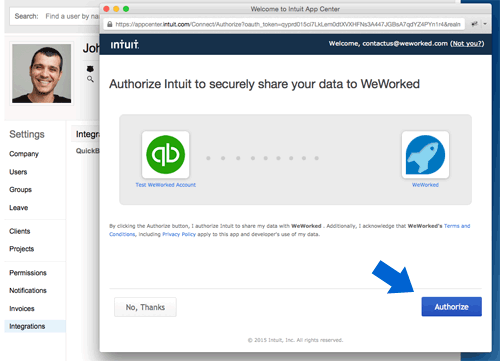 How to copy an invoice to QuickBooks
Once your WeWorked account is successfully linked to QuickBooks, go to the invoices area.  Click to view and invoice.  Click the Copy to QuickBooks button.  That is it.  Your invoice is now copied.

Note: You must have a Tax Code called TAX for the tax information to copy over with your invoice.  If your invoice included a discount, you will need to determine if you want the discount applied before tax or after tax within QuickBooks. WeWorked's invoice numbers are copied into the notes/memo field.  
New and Improved Invoice Area
We also revamped the invoice area.  Results are now grouped by month, so you can easily see what is going on.  You can also quickly search for an invoice by simply typing in the invoice number.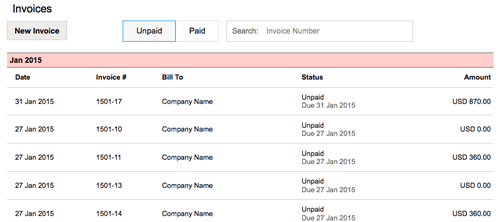 Let us know what other type of integrations you would like to see. We love feedback of all kinds.
Show us you like this update and the direction we are going by Tweeting, Liking on Facebook, and clicking Google+.