Administrators can now control who is allowed to run reports. In the past only Administrators could run reports. Now Administrators can grant report access to groups and individuals. Go into Settings then click Permissions. You will notice the option "Who can access reports?" From there you select the groups and people you want to run reports.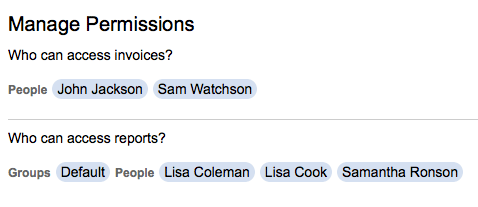 We also added our first new report. We are calling it the Detailed Timesheet Report. This report goes a few layers deeper than the standard report. The Detailed Timesheet Report shows a row for each timesheet entry along with the task and date information. Just like the standard report, you can export to PDF and CSV. You could use this report to assist with payroll or to just simply see more detail for a specific period.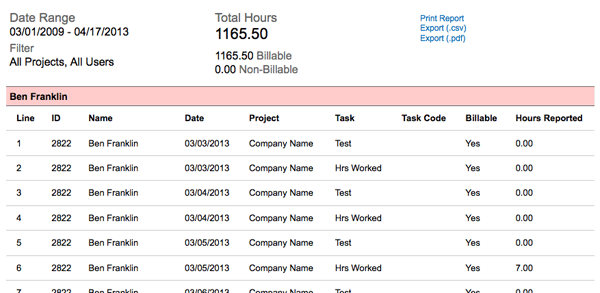 These updates are based on feedback from users, so please continue to give us your recommendations. Let us know if you like these updates.